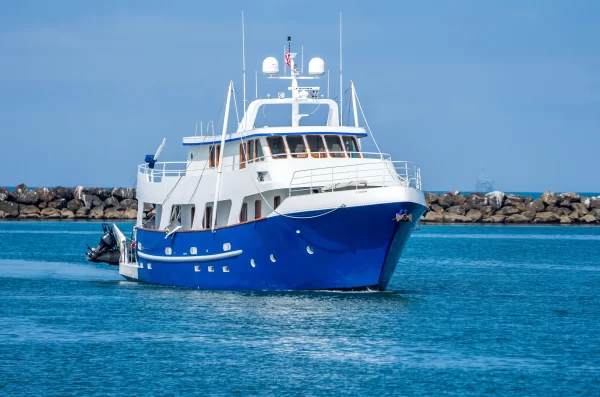 MOTHERSHIPPING SERVICES
$0.00
$4,000 PER DAY FOR UP TO 8 GUESTS
Bear Paw is never underway but positioned at a predetermined location, near or in Sitka Harbor. Tender services provided from shore to vessel.
Will sleep up to 8 but note, there is 3 king sized staterooms, additional bedding can be provided using the same three staterooms. Up to the guests to determine their sleeping arrangements within their staterooms.
All meals are included, beer and wine included. Hard Alcohol is not included, as per Alaska State Law